Vinyl Siding – Rockford, IL
Beautiful Energy Efficient Siding For Your Home
When it comes to vinyl siding, there's no room to sacrifice quality. Your siding is what protects your home from the harsh elements and keeps those inside safe and comfortable. Trust Window World of Rockford to provide a variety of options that will meet all of your functional siding needs, plus a beautiful color collection sure to please your aesthetic tastes.
---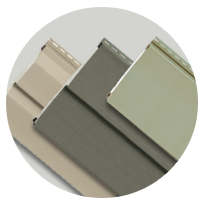 Your home deserves the best of the best, and with Prodigy siding, that is exactly what you'll get. We offer various profiles such as Single 7, D6 Clapboard, and D5 Dutch lap to further ensure that the siding we install is exactly what you envision. Click the link below to learn more about the Prodigy® Insulated Siding system.
Up your siding performance with Prodigy® »
---
Don't let your siding suck money out of your pocket! Our customers are often surprised to learn first-hand the impact that the right siding can make on your energy bills. With a contoured underlayment thicker than 1″ and a Perm Rating of 5, your home will stay well-insulated AND breathe freely.
Save money with 4000 Energy Plus Siding »
---
Even the harshest weather conditions are no match for this incredible siding, thanks to its state-of-the-art locking system. In fact, our reinforced siding even stood strong against a simulated category 5 hurricane. Catastrophic rainfall and 155mph winds don't stand a chance against Window World of Rockford!
Protect your home with 4000 Siding »
---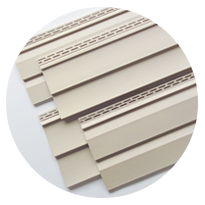 We offer our 2000 Series as a great option for those looking for quality siding that won't break the bank. It provides protection, durability, curb appeal, and easy maintenance, all at an affordable price. Click the link below to learn more about this siding and get started on scheduling your free in-home estimate today!
Increase curb appeal with 2000 Siding »